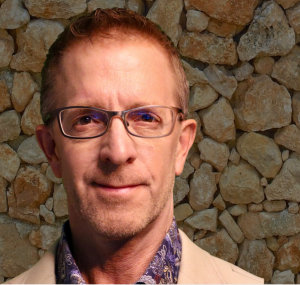 Bill Theurer is an independent consultant who partners with C-suite leadership to lead cross-functional enterprise programs, transformations, technology initiatives, growth/expansion plans, strategy and innovation pilot programs and proof of concepts. He also fills temporary leadership talent and resource gaps in crisis (Covid-19 or otherwise) to ensure responsible transition to a permanent resource.
He holds a bachelor's degree in Business Management from San Diego State University, is a Certified Project Management Professional (PMP), and a former PGA Golf Professional.
Bill's early career after college was spent as the Head Professional at California's beautiful Morro Bay Golf Course. Through a blind date setup by his golf students he met his wife-to-be Lennie-Renae. The couple wed shortly after moving to Santa Cruz to operate the Aptos Seascape Resort Course.
At the height of the tech boom, and living only a short drive from Silicon Valley, Bill was dragged away from golf in 1999 to help Rainmaker Systems, Inc. operate and grow their software renewals organization. A few years after a successful IPO and receipt of the President's Club award (Trip to Belize), he and Lennie-Renae packed their bags and left to start a family in booming Temecula where we they enjoy precious times with their three wonderful children.
While enjoying time off during the move to Southern California, Bill's completed his first triathlon – a ridiculous 1.2 mile swim, 56 mile bike, 13 mile run.  With a half-ironman distance in the bag he vowed never to do that again.  These days he enjoys shorter Sprint/Olympic distances, mountain biking, golf, tennis, and youth baseball.
With a knack for developing rich relationships though successful project work, filling gaps, solving problems, and getting things done – in 2008 Bill launched Centrificus Project Management Services, Inc. and transitioned into a series of independent and direct corp-corp engagements.
Over the last 14 years Bill has worked with a variety of clients personally leading large transformations, programs and projects, cross-functionally building teams, filling in talent and resource gaps, and managing execution A to Z.  In 2021 the family relocated to beautiful Colorado to enjoy the mountain lifestyle.
Bill's personal passion is the study of healthy-aging and what we can do as individuals, and together at scale – to improve our Health Span (the period of one's life during which we are generally healthy, physically and socially active, and free from chronic pain and serious disease). The intention is to extend the number of years we live in optimal health.
Scientifically curious and always interested in health and wellness, Bill started following advances in biomedical sciences with intention to understand to what degree we are in control of how well we age, our quality of life, and ultimately longevity.  Attending advanced biomedical research conferences, Bill learned from preeminent scientists presenting cutting edge research. Through more than 15 years of conferences and avid scientific journal research Bill came to a profound conclusion. "We as individuals hold the keys to extending Health Span through lifestyle changes targeting optimal aging, prevention and delay of disease, preservation of mobility, mental, and social health, so that we can take advantage of emerging geroscience therapeutics that will change the trajectory of aging forever"
Realizing all that is important springs from a foundation of wellness and health, Bill is working to adapt his skills, experience, and insight towards redefining aging and transforming the future of healthcare.
For Bill, nirvana is playing a role at-scale cultivating and nurturing businesses that demonstrably advance healthy-aging, staying-younger, and living-better longer.
If your organization is in pursuit of a similar purposeful vision Bill is eager to work with likeminded teams to achieve something "amazing."